SRT file and Youtube
Files with a .SRT extension are used by the SubRip software to store text subtitles extracted from the video file. SRT file include timing information for when specific subtitles should appear. Some SRT files also include position and style information, some may also contain HTML5 styles, which is particularly useful for deaf or hard of hearing users.
However, YouTube has certain limitations for subtitle files, and they even have their own format called Scenarist, with an SCC extension.
YouTube only supports SRT files with basic formatting. Therefore, the style information is not recognized through markup language. YouTube emphasizes that the subtitle file must be in plain text UTF-8 format.
If you need to upload subtitles with HTML5 styles, you can use other formats such as VTT, however, YouTube also limits the styles to a few, referred mostly to bold, italics among others.
Below is an example of the format and layout allowed by YouTube:
1
00: 00: 51,622 -> 00: 00: 56,932
MAR DE BARENTS, RUSIA
2
00: 01: 14,625 -> 00: 01: 22,023
SUBMARINO KONEK
FEDERACIÓN RUSA
CLASE AKULA
3
00: 01: 40,008 -> 00: 01: 45,193
USS TAMPA BAY
CLASE HUNTER KILLER

The YouTube video upload interface allows both the creation of subtitles and upload of an already created file, in this case SRT.
If you have an SRT subtitle file, you can attach it to the Youtube video. The steps to upload an SRT file to a YouTube video are as follows:
Access YouTube Studio.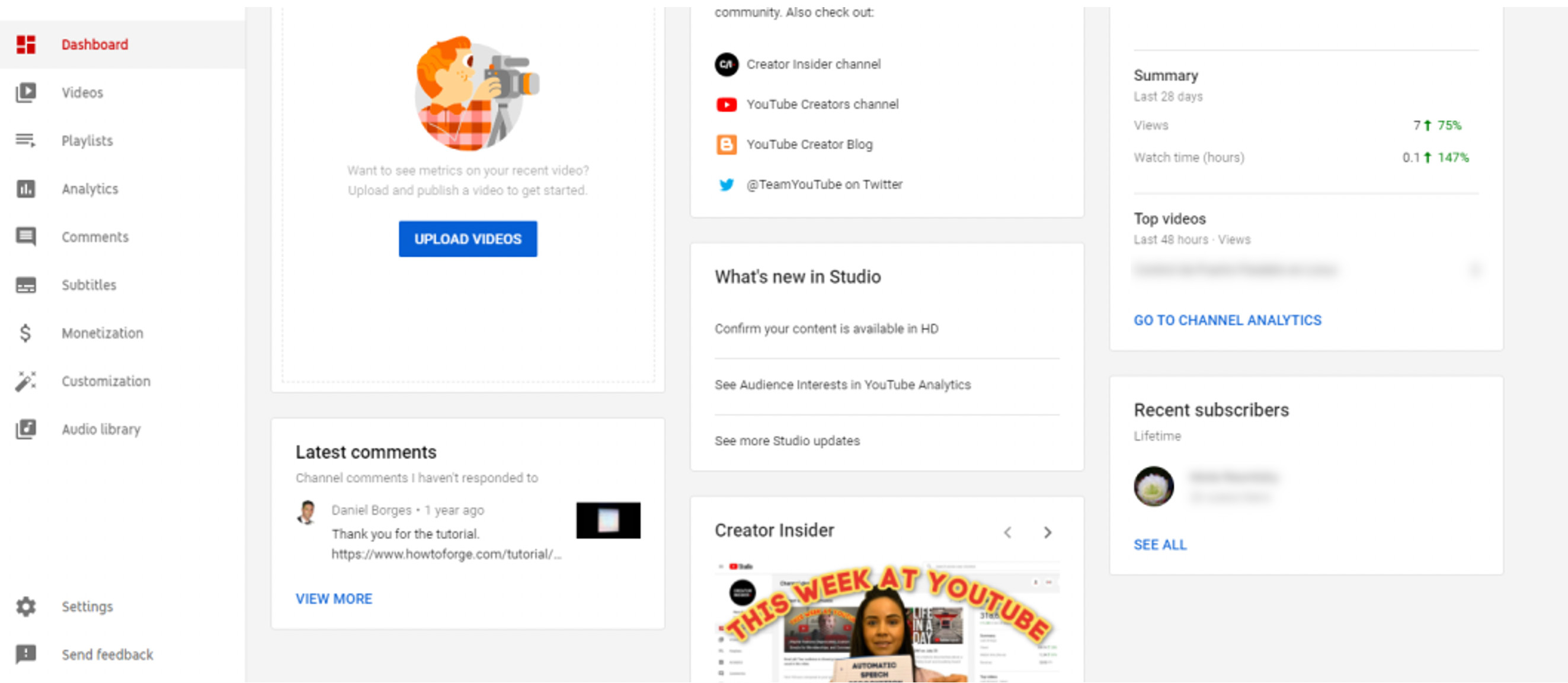 In the menu on the left, on the dashboard, select Subtitles.
Click on a video's title or thumbnail.

Select Add Language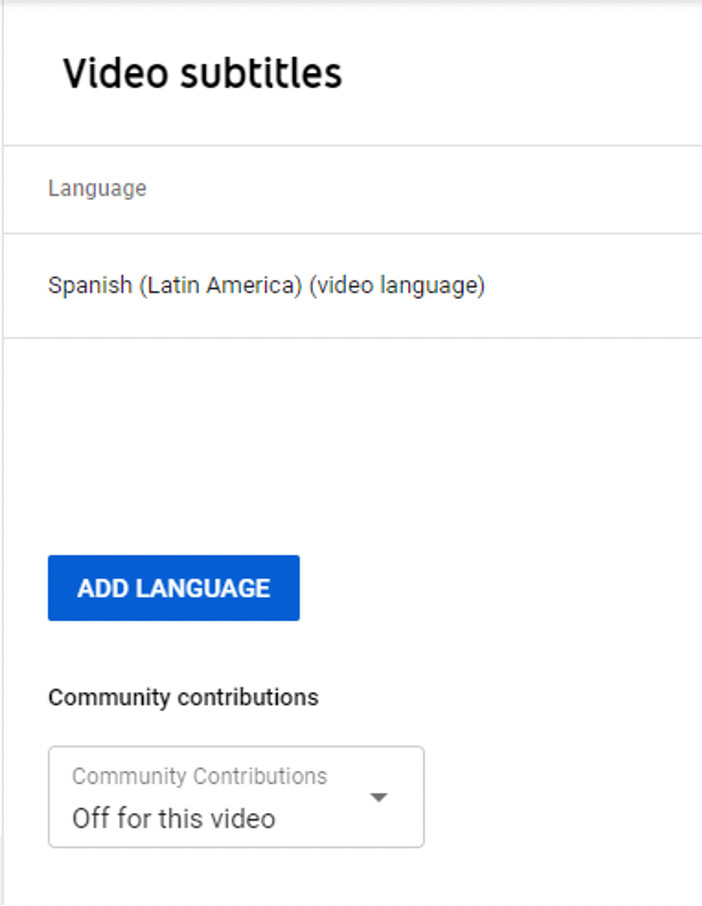 Select the original language of the video to enable the option to upload subtitle file.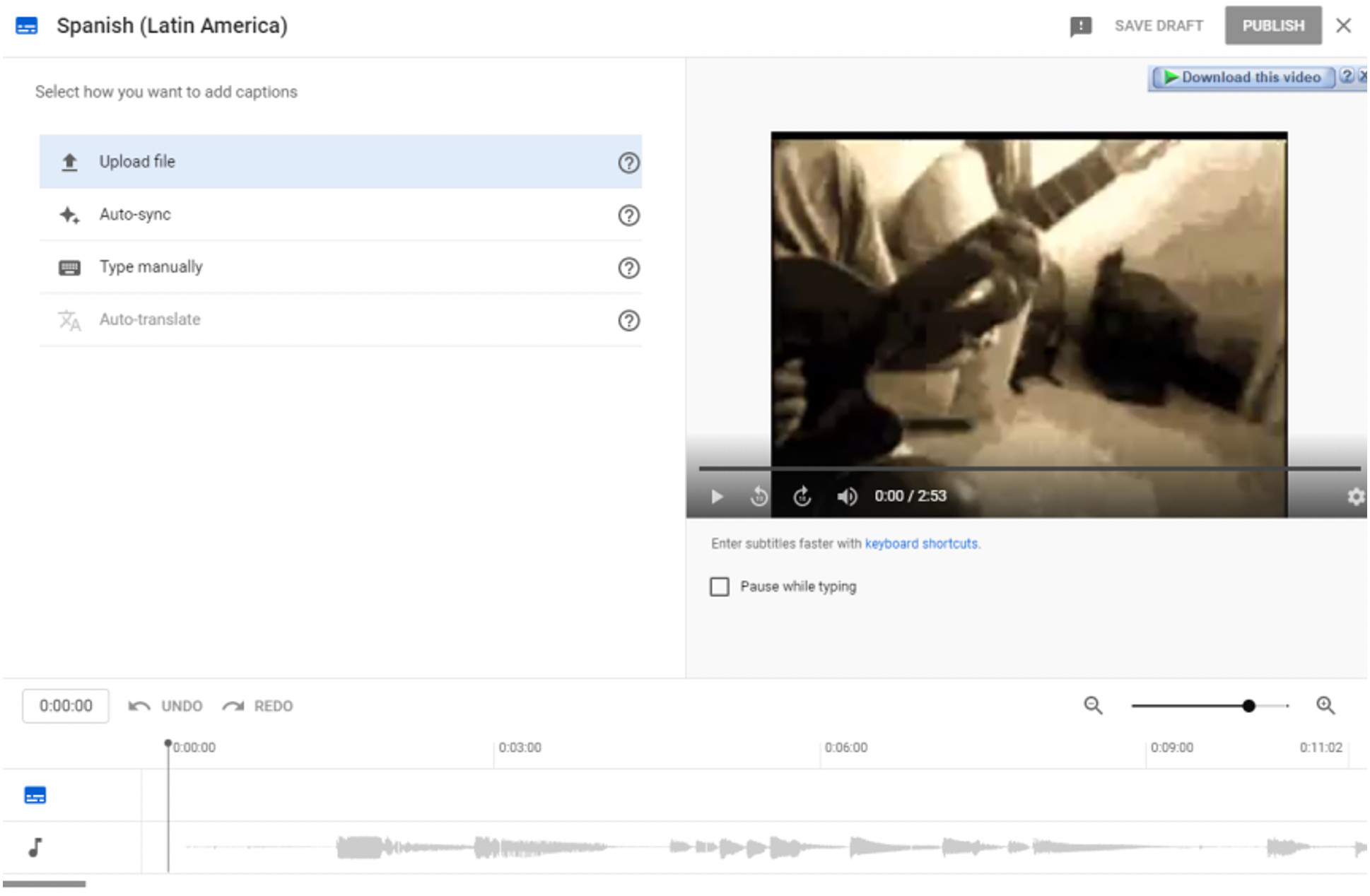 Choose With Timing or Without Timing, then select Continue.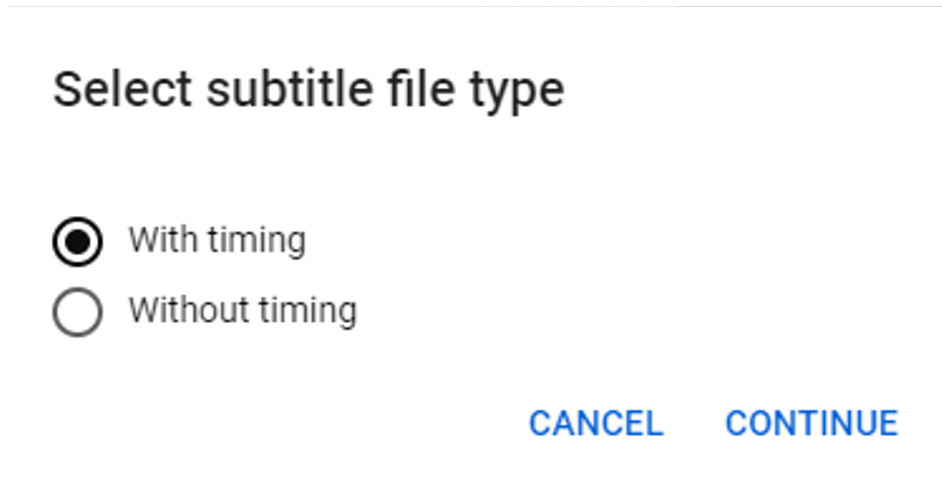 Choose a file to upload.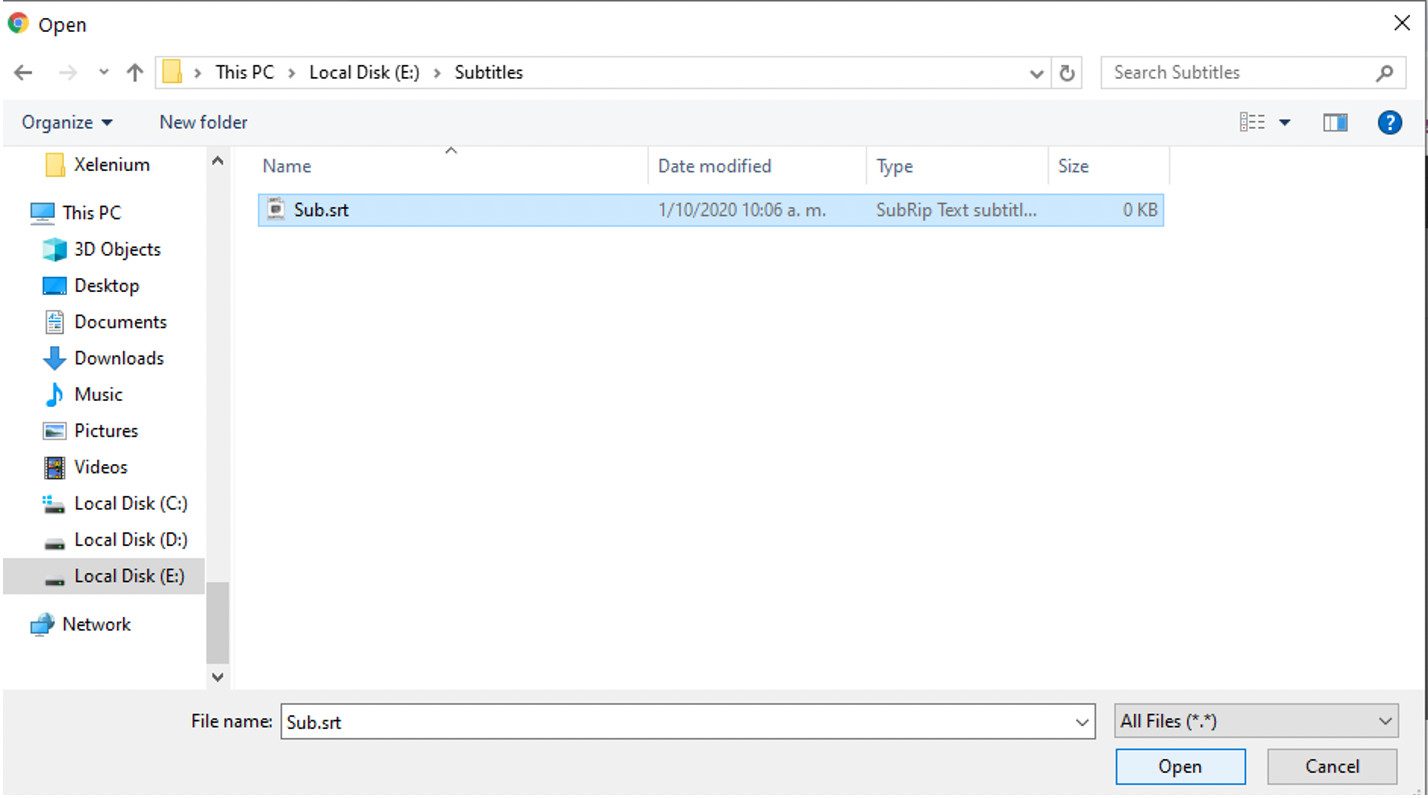 Select Open.
YouTube gives you the option to edit all the subtitles, synchronize and adapt the styles at your convenience and with a fairly simple interface to use.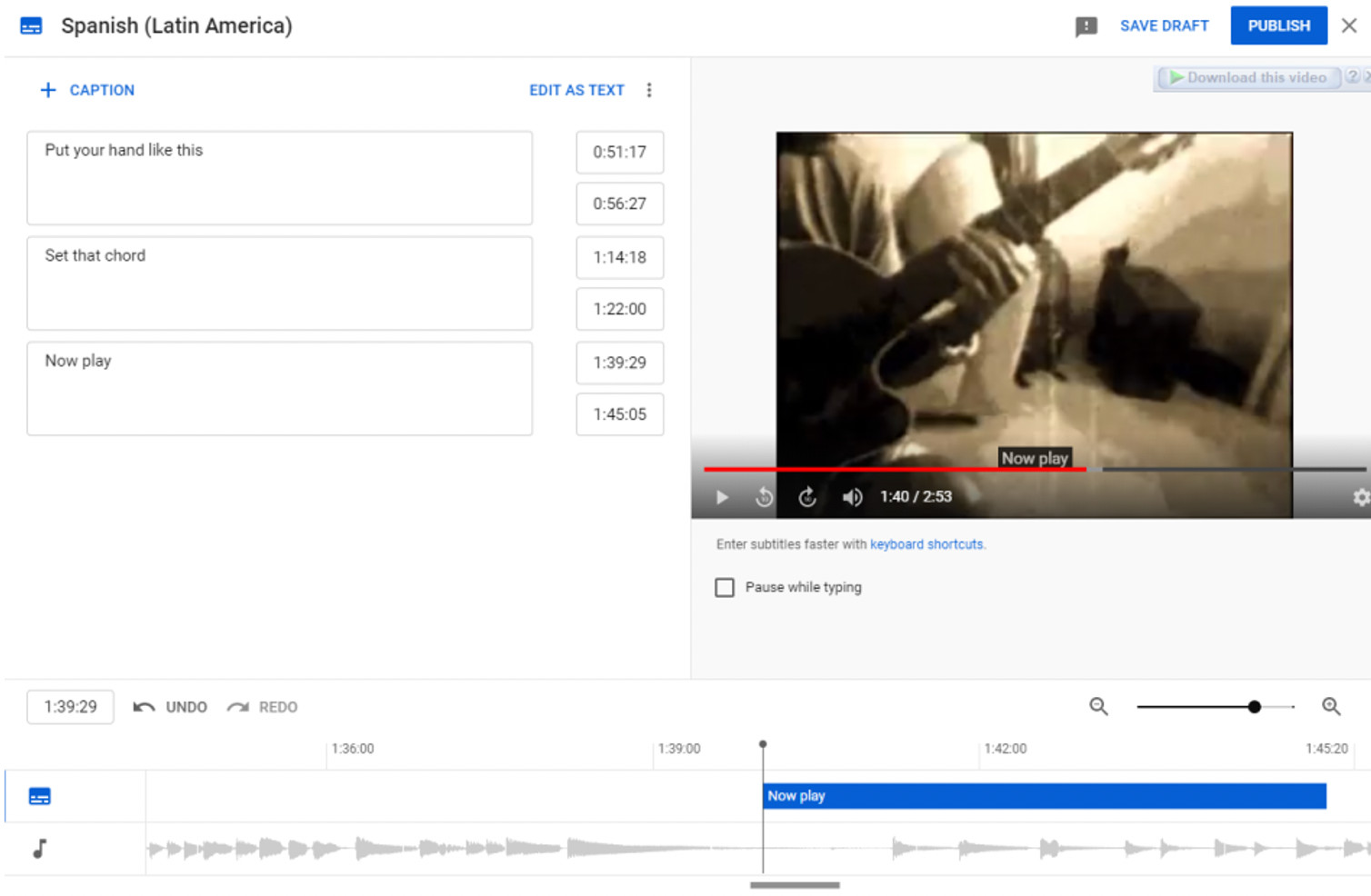 Finally, you can upload as many SRT files as you need to YouTube, without limits.